Schedule an Online SLIP™ Resilience Building Session
B
egin healing your core belief wounds, deeply rooted emotional wounds, sadness, anger, fear, and dissociation that get stuck, accumulate, and cause stress, depression, anxiety and PTSD.

Even the first 60-90 minute virtual SLIP™ session can be life changing.
Empty space, drag to resize
Address your problems, not your symptoms.
Empty space, drag to resize
SLIP™ stands for Somato-Limbic Integrative Processing™. It means allowing for healing in a way that integrates your body sensations with the emotional control centers of your brain. The limbic system files and retrieves memories, establishes emotional states, and links the conscious, intellectual functions of the brain's cortex with the unconscious, automatic functions of the brain stem (heart rate, breathing rate, digestion, sweating, blinking, etc).

SLIP™ interacts with the limbic system to facilitate deep emotional healing.
Empty space, drag to resize
Our patent pending process is the most effective we have found for healing deep emotional wounds and building resilience in the nervous system.
Let's find out if SLIP™ can help with your core issues.
Learn More
Psychedelic therapy is extremely effective at helping heal deep emotional wounds. Stress and trauma are described by the speaking parts of the brain, but experienced in the emotional and physical body. During threats or trauma, the non-verbal, sensory and emotional systems are intensely affected. Even a child can exprience trauma and not have language to describe it. The speaking part of the brain is simply narrator for trauma, it can describe what happened and attempt to control reactions, but resolving trauma comes from working with the unprocessed emotions, feelings and beliefs buried in the non-verbal parts of the nervous system.

Psychedelic therapy catalyzes the processing of emotionally intense memories, body sensations, and core beliefs so that people can feel safe in their bodies, and create safe boundaries outside of their bodies.
What is a SLIP™ Session like?
While they can be a lot of hard work, and exhausting from processing intense emotions and sensations, clients experienc a lot of resilience building and integration during the 60-90 minute sessions. The sessions have been described as "amazing", or even "blissful" once the hard work is done. Between sessions, people continue to improve and are frequently complimented on the progress they are making.
What kind of improvements can be expected?
The results we see rountinely include: resolution of panic attacks, improved emotional connection with others, better functioning at work, better sleep, less pain, enjoying life more, not feeling triggered, more emotional balance, families being more cohesive, setting healthy boundaries, greater productivity at work, increased creativity, feeling better than you have in many years, mental clarity, greater intuition, understanding your emotions and the emotional state of others...I could keep going. Its really amazing.
How do I prepare for a session?
There is not much you need to do to prepare for the session. During your intake, we will let you know what you need to have present during the session.

Psychologically, it is best to adjust your expectations. This is not talk therapy. The point is not reviewing the narrative of your most traumatic experiences. Despite how much you know about therapy or have experienced in the past, the main hurdle for people is adjusting to the fact that this is not talk therapy. This is much deeper.

This unique approach is focused more on helping you understand how your subconscious nervous system works to heal trauma so that you can begin to trust your non-verbal (somatic) processing channels so that you can integrate memories you have been resisting/avoiding and yet by avoiding them, you have let them remain intensely charged and persistently bothersome.

The best analogy is that of a computer hard drive. Brand new computers have a well functioning hard drive. As you add big programs, video, and other files, the hard drive becomes fragmented and the computer stops processing things efficiently. It becomes painfully slow and sometimes unresponsive. Fortunately you can get a disc defragmenter which reorganizes the information stored in the computer in a way that it works more efficiently.

Similarly, most people begin life with a smooth working nervous system. Life causes people to reframe their beliefs to address the reality they are faced with. Often young children, but also adults draw conclusions about themselves and others that work from a survival perspective, but create a lot of fragmentation in their nervous system. SLIP™ helps defragment your nervous system so that it works more efficiently, and without the errors (core belief wounds, attachment wounds, early childhood developmental wounds). The technique is the mainstay of the therapy Cannabis and ketamine serve as a catalyst making the healing process occur much faster.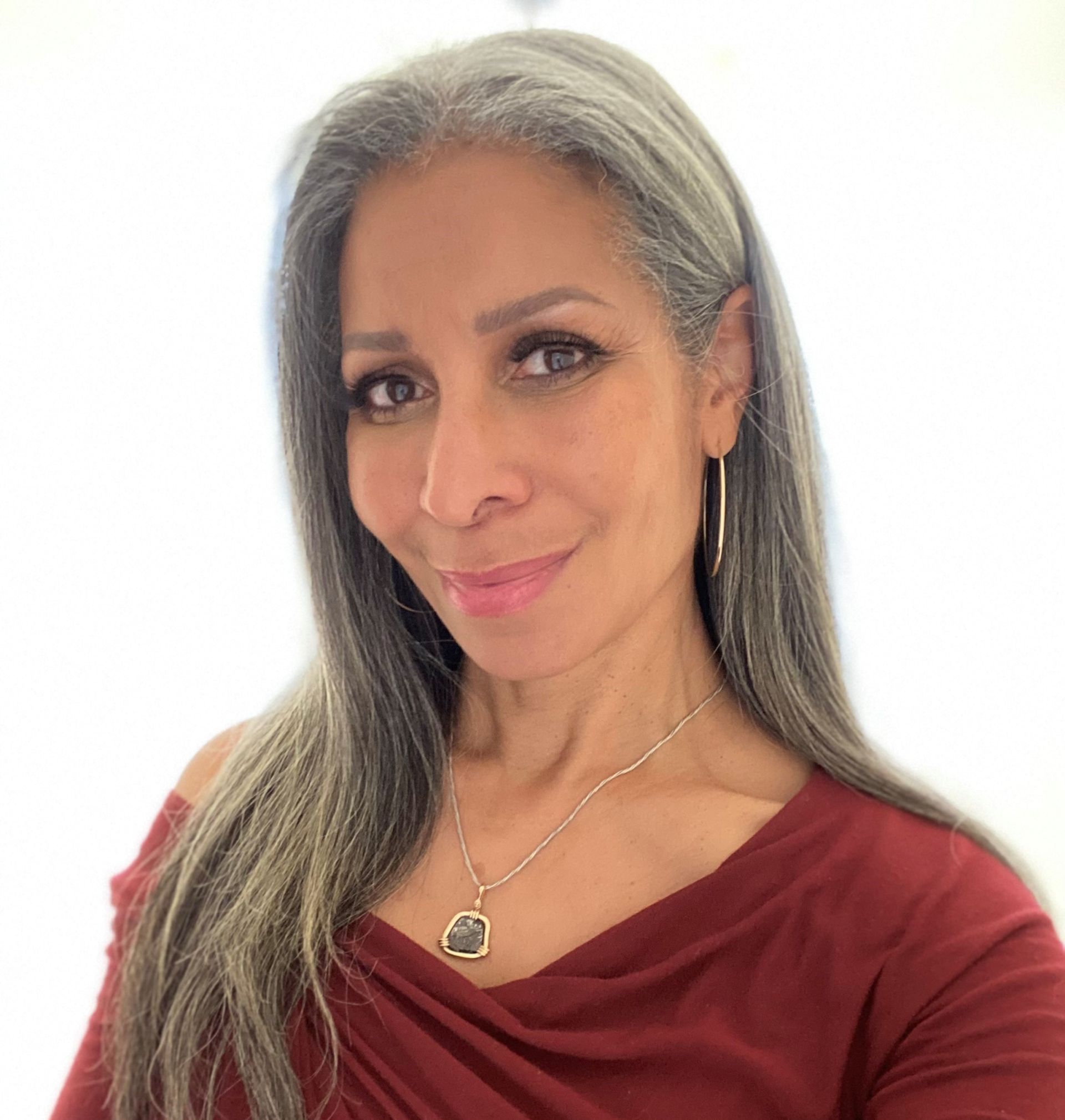 Director
Mignon Walker MD
What I love the most about the work I do, is that I can appreciate how transformative the work is, and how much of a ripple affect it has on each person's lives (and the people in their sphere of connection). Its like opening the door of possibilities and reconnecting people with the self-confident, self-supportive, self-determined part of them that will enjoy the possibilities in a new depth and appreciation.

Each person I have had the pleasure of working with has had such a unique nervous system, and it is incredible to watch them progress through their most unimaginable challenges and emotional blocks to find peace and happiness inside. Its beautiful to watch unfold. To gently hold space for someone who is so incredibly broken, as they increase their resilience, and integrate their traumas, is the most satisfying work I have ever done. And that's saying a lot for me, because I haven't been as excited about work since I was training to be a surgeon years ago. And what blows my mind, is that this is so much bigger for me,

I see generational traumas heal, people becoming more present, loving parents, young people gaining confidence, clarity, and self compassion that will carry them far in life, and on a more enjoyable path. Every day I am proud of how much progress my clients make, and how fast. People share with me a lot of firsts: first time feeling happy-ever; feeling hopeful enough to start a family-for the first time; being able to gather as a family for dinner- and have peace for the first time in a long time; first time knowing what they want to do in life; and, the first time not having negative self talk. This what being a medical practitioner should feel like.

My mission is to share this experience with as many therapists as I can so that they can help as many people as they can. And I want to lift them up as they do so by helping them be more resilient and balanced and supported in community with other therapists passionate about the same work. I believe this is how you really make a change, and I'm glad to be a part of it.

I am excited to work with legal psychedelic medicines like ketamine and cannabis because of how incredibly effective they are at catalyzing major shifts in the nervous system. The are so well tolerated and don't lead to addiction, in fact, just the opposite.

If you are interested in receiving a session or in training with me, please fill out the form. I read through all of the emails personally and will respond to you.

Let us know how we can help.
Find out of SLIP™ helps with your issues.
Before you book a session, we need to know if SLIP™ is a good fit for your issues.
30% OFF!
Enrollment Application
Created with