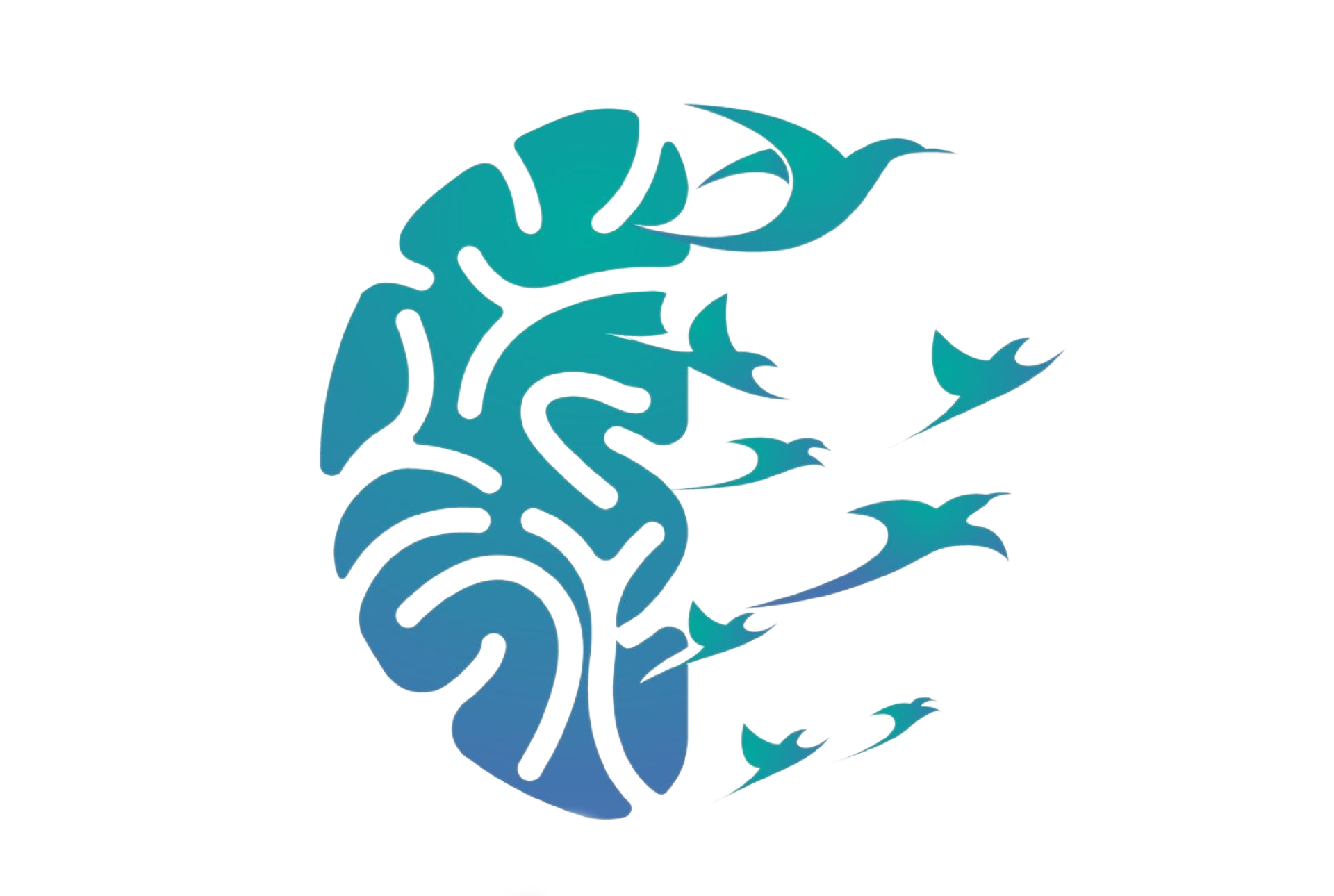 SLIP™ with Emotional Resilience Building Sequences
Learn tranformational healing sequences f

or people suffering with unresolved fear, sadness, anger, numbness, and negative self-talk.
An interactive experiental online course designed to take your practice to the next level.
The Future of Emotional Wellness
SLIP™ patent pending emotional reslience building sequences rapidly improve resilience, allowing clients to quickly feel less stressed in work, family, school, and personal relationships, while being more present, creative, joyful alnd self-confident. Our unique approach helps eliminate negative self talk by healing the underlying core belief wounds. It's like getting a fresh start on life, regardless of past difficult and traumatic experiences.
Patent pending emotional balancing sequences that help clients eliminate negative self-talk and triggers to reflexive anger, sadness, fear, numbness, and isolation

How to guide clients through difficult mental and emotional blocks that create negataive loops and foster feeling stuck

To create a safe virtual environment that facilitates deep mental and emotional healing

Functional healing principles of the nervous system to help people heal current and generational traumas, creating new possibilities for themselves and their progeny/community

To teach your clients how to work with their nervous system to eliminate conflict and heal mental and emotional blocks, and resolve negative thinking, behavior, relationships, and boundaries

How to practice in a way that supports continuous personal growth and the ability to connect with clients in a profoundly healing capacity

Skills to build your personal prosperity while significantly impacting individuals, families, communities, and the world in a positive way
Mental health workers and alternative wellness practitioners who want transformational results for their clients are welcome to apply. Accepted students will master these cutting edge methods with the support of a like-minded community of practitioners that is fully backed by our trailblazing pioneer. With our 150 hour course, students have adequate supervised practice in the patent pending methods to build confidence when working individually. Weekly forums are open to all active members for ongoing education and support.
Licensing & Certification
Graduates receive a certificate of completion upon meeting all of the course requirements.
Licensing ensures a standard of excellence and provides access to educational and marketing resources and internal referrals only availble to members. Licensing also prevents counterfeits or untrained people from using our patent pending methods, ensuring the value of your training in perpetuity.
You will learn key healing sequences that others have missed. Other programs teach tools. We help you become the most powerful tool your clients will ever need: a balanced and resilient nervous system to mirror, with a deep understanding of how to help your clients safely overcome the most difficult cognitive and emotional blocks.
Quickly improve your clients' emotional wellbeing
Legal Pyschedelic Therapy Available Now
Community & Practice Management Support
What our clients say...
Female client with anxiety, panic attacks, PTSD, negative self-talk
I thought I would never be able to have kids because I thought all I could teach them is how to be anxious. I told my mom I would consider it when my brain got fixed, but I didn't think that could happen. I believed I had a chemical imbalance that caused me to be anxious, and that there was no way to fix that. I had already been in therapy and on medications for 10 years. After 8 sessions of SLIP™ I no longer had panic attacks, anxiety or negative self-talk, and was able to wean off my anxiety meds.
SL, UT
Middle aged female client with early childhood trauma, insecure mother bond, complex PTSD, depression
Thank you for establishing early on a place of safety. I know how stubborn I can be about opening up to healing my core wounds. I'm very guarded. You really stuck with me, and that means a lot to me. (After the 12 sessions)
Male client with insecure father bond, depression, self limiting beliefs
I was scared of being with my feelings and just the thought of exploring them seemed so challenging. I've spent a long time trying to avoid the intense pain. I've battled with how I react to it and with crisis. I feel like I journeyed into the unknown during the session, and felt like I could somehow explore those hard feelings without shaming myself for feeling. I appreciate the hell outta you Dr. Walker! You're incredible and are a healer. I'm recommending all my friends and fam to you. (After the 3rd session)
CY, UT
Female client with early childhood sexual trauma, complex PTSD, negative self-talk
Hey I just want to lyk that yesterday was absolutely monumental for me. I am so grateful for all the work and time and love you've dedicated to this path. A part that has been missing, a huge puzzle piece has been placed and though it's heavy it's brought me so much peace to now know I can free myself. At age 39...knowing I [can heal has been amazing]. Thank you for holding my hand through that all. You're an absolute saint and my heart is so full of gratitude. (After the 2nd session)
JK, UT
Male client with early childhood trauma, insecure parental bonds, complex PTSD, depression, suicidal thoughts, negative self-talk, limiting beliefs

I started SLIP™ a few days after being treated as an inpatient for suicidal thoughs. Life was overwhelming. I was amazed that after 2 or 3 sessions, I was already more stable than when I had been when I was in the hospital on high doses of medication. After 6 sessions I was able to feel lasting happiness for the first time. I would give 100 stars if I could. I strongly recommend SLIP™.
Female client with early childhood trauma, insecure mother bond, depression, low self-esteem

I have shifted from a place of constant and suffocating stress rooted in a sense of not having the resources necessary to handle stressors, to a place that makes room for sadness and fear and uncertainty while somehow having a root in a sense of tranquility and equanimity.
And, in the simplest terms, I'm *here* almost all of the time, after having been in a state of near constant dissociation. (After 4 sessions)
BK, France
Female client with complex PTSD, depression, negative self-talk
I went further than I thought possible. When you really open up life becomes complete magic. I am so much more deeply connected. Its pretty amazing! I'm experiencing a karmic shift through this work. It's a depth that we can't tap into on our own, because our minds create blocks. You really need someone who knows what they are doing to support you as you heal when you work deeply. We all deserve to experience this emotional freedom.
(After 4 sessions)
JJ, UT
Female patient with early childhood sexual trauma, complex PTSD, low self-esteem

You cured my depression! I am able to set safe boundaries now with men, and have so much more energy than before. Thank you for helping me when I felt like I was drowning.
SM, UT
Male client with near constant dissociation, depression, substance abuse, unable to go to school or work; unable to drive
After 6 sessions I improved to much. I could not even remember weeks of my life at a time. I couldn't even remember conversations I had yesterday, I spent so much time dissociated. I was so debilitating I couldn't go to school or work. Now I am back to work part time and planning to enroll in college. My emotional resilience continues to increase over time.
RT, UT
I am thrilled about the exclusive content and overall course design. Therapists need this level of education and support.
Marshall Lamm, Counselor, CMHC
I wish this course was available when I got started.
Why Use Ketamine or Cannabis for Legal Psychedelic Sessions
Legal psychedelic sessions are available now, using SLIP™ cannabis and prescription ketamine assisted therapy techniques. MDMA, psilocybin, DMT and others are restricted schedule 1 drugs available only to research investigators and study subjects. They carry hefty penalties for use and posession, and cannot be used legally outside of approved research studies.
Empty space, drag to resize
SLIP™ is a stand alone healing modality, however, medicated sessions are chosen by some clients to potentially help them work through emotional blocks, or to work more quickly. We achieve the same as other psychedelic therapies using only ketamine, cannabis, CBD, and unmedicated, with much less risk.
Empty space, drag to resize
The market for legal psychedelic therapies is unbalanced, with over a million licensed mental health professionals lacking the infrastructure to offer these treatments because they lack access to prescribing clinicians and the proper skills. On the other hand, people struggle to find effective methods and practitioners trained to work with these powerful psychedelic therapy aids.
Empty space, drag to resize
While MDMA is expected to be legalized in the coming years is estimated that MDMA psychedelic therapy will cost over $15,000 for a series of treatments, require 2 therapists to administer, take over 6 hours per treatment, seperate integration sessions, and require regulatory hoops to access.

We designed our methods to be effective, convenient, and affordable.
Our model allows practitioners to conduct virtual sessions with clients using legal psychedelic medicine, while working independently. It makes collaboration with prescribers trained in SLIP™ protocols easier and allows a team approach when needed.

Empty space, drag to resize
Our model allows for easy practice coverage and easy internal referrals within the SLIP™ community. Safety, ethics, and legal considerations are among our primary concerns. We also work with local advocates to promote client needs and safety in legislation.
Empty space, drag to resize
Ketamine, cannabis, and CBD, can be legally accessed now in the majority of states with a high level of cultural acceptance and an excellent safety profile. In addition, more states and the federal government are considering how to design their cannabis legislation for legalization in the near future.
Empty space, drag to resize
Cannabis is a psychedelic secret weapon. Due to poorly designed studies and limited research on cannabis as a psychotherapy tool, it's value in the therapeutic space has largely been overlooked. This leaves a large untapped market for practitioners trained in the highly effective SLIP™ protocol where cannabis is available legally.
Empty space, drag to resize
Depending on how it is used, cannabis can have clinical effects similar to MDMA, DMT, and psilocybin, but with an active window of 1.5 hours instead of 6 hours or more. Cannabis also leaves the client in a dream like state of consciousness, but lucid during therapy.

Empty space, drag to resize
In the United States, cannabis has been used for symptomatic relief for a range of medical conditions. When paired with SLIP™, it helps resolve deep core belief wounds, early childhood developmental wounds, attachment wounds, anger, dissociation, PTSD, depression and anxiety. Even people who have used cannabis extensively for years are surprised to find how different it is when combined with SLIP™. Chronic users are able to lower their use requirements, and many chronic pain clients have come off of opioids all together using cannbis.
Empty space, drag to resize
Ketamine is a dissociative anaesthetic used off label outside of anesthesia. The World Health Organization considers ketamine an essential medicine. Ketamine is safe and effective in low doses for treatment resistant depression and is used in emergency rooms around the world to treat people who are suicidal. We have novel protocols for ketamine that amplify it's effect as a therapeutic aid, and have more transformational results than revenue driven IV clinics carrying much greater risk and a requirement for physician supervision and monitoring.
FAQs About Cannabis Assisted Therapy
How do I know if I will benefit from this training?
If your clients are in therapy for more than 2 months without significant improvement: resolution of symptoms and negative self-talk, are not naturally forming safe boundaries, have not begun to wean off their medications, are lacking intrinsic motivation, and still struggle with emotional imbalances, you will benefit from this training.
Do I have to pay the tuition all up front?
Need based scholarships can be made in advance through
Global Trauma Reset
, a mental health nonprofit. The tuition must be paid in full to begin the course. In addition to tuition assistance, payment arrangements may also be made using Klarna.
Are tuition expenses tax deductible?
Yes. The cost of the training will lower your taxible income. A reciept for your tuition expenses will be provided.
Will I be able to implement the skills immediately after graduating?
Yes. You will have enough practice hours during the course to develop confidence and experience. Tutoring hours are available if needed during the course to ensure mastery of the principles.
Why we're the ideal learning platform for practitioners wanting to master emotional resilience building with online clients.
We provide high-quality online evidence based education for students and professionals worldwide.
Empty space, drag to resize
We aim to provide high quality training with relevant (patent pending) methods that are ethical, affordable, legal, culturally relevant and easily accessed for people of all community types and socio-economic backgrounds. Emotional wellness is for everyone. We want to help everyone experience it.
Empty space, drag to resize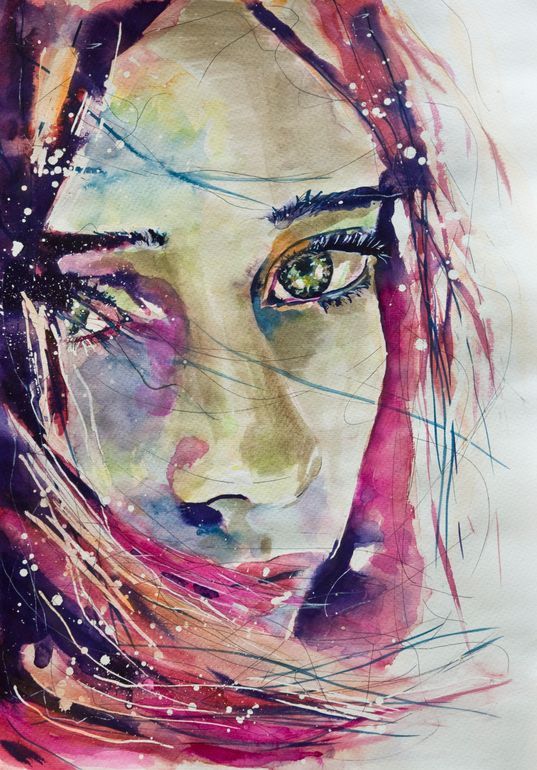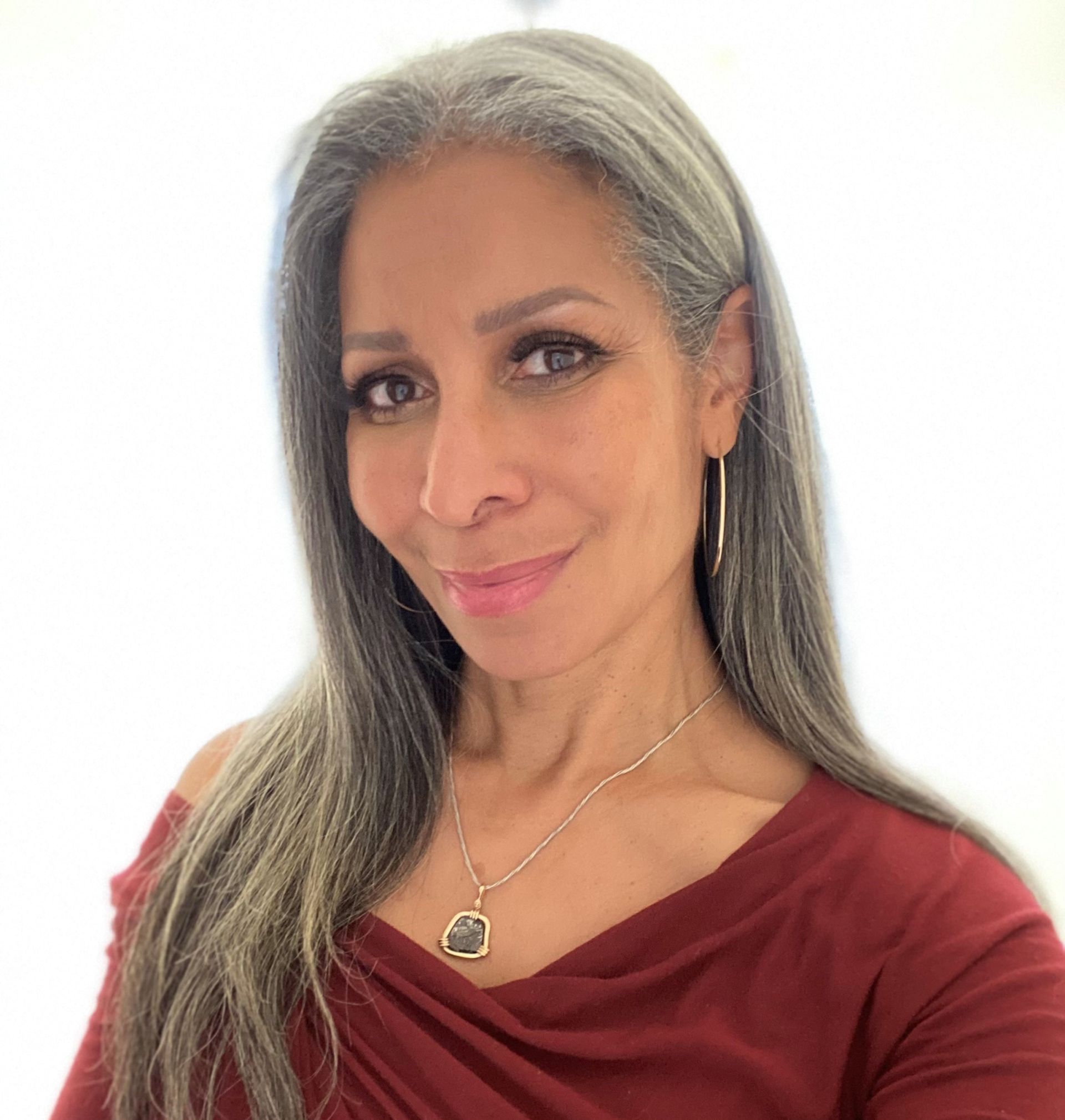 Mignon Walker MD
What I love the most about the work I do, is that I can appreciate how transformational the work is, and how much of a ripple affect it has on each person's lives (and the people in their sphere of connection). Its like opening the door of possibilities and reconnecting people with the self-confident, self-supportive, self-determined part of them that will enjoy the possibilities with new depth and appreciation.

Each person I have had the pleasure of working with has had such a unique nervous system, and it is incredible to watch them progress through their most unimaginable challenges and emotional blocks to find peace and happiness inside. Its beautiful to watch unfold. To gently hold space for someone who is so emotionally fragile as they increase their resilience and integrate their traumas, is the most satisfying work I have ever done. And that's saying a lot for me, because I haven't been as excited about work since I was training to be a surgeon years ago. And what blows my mind, is that this is so much more meaningful for me,

I see generational traumas heal, people becoming more present, loving parents, young people gaining confidence, clarity, and self compassion that will carry them far in life, and on a more enjoyable path. Every day I am proud of how much progress my clients make, and how fast. People share with me a lot of firsts: first time feeling happy-ever; feeling hopeful enough to start a family-for the first time; being able to gather as a family for dinner- and have peace for the first time in a long time; first time knowing what they want to do in life; and, the first time not having negative self talk. This what working in the healing arts should feel like.

My mission is to share this experience with as many practitioners as I can so that they can help as many people as they can. And I want to lift them up as they do so by helping them be more resilient and balanced in a supportive community with other practitioners who are passionate about this work. I believe this is how you can make a significant change on this planet, and I'm glad to be a part of it.

If you are interested in receiving a session or in training with me, please fill out the form. I read through all of the emails personally and will respond to you.

Let us know how we can help.
30% OFF!
Enrollment Application
Before you book a session, we need to know if SLIP™ is a good fit for your issues.
Created with