SLIP™ Emotional Resilience Building
Practitioner Course
Online CBD, Cannabis, and Ketamine Assisted Session Techniques
Learn transformational patent pending emotional balancing techniques to get better results for your clients, and differentiate your practice
.
Empty space, drag to resize
Legal psychedelic therapy now. | Transformative results. | Turnkey practice solutions. |
For practitioners wanting to add deeply healing patent pending tools to their toolbox, get your application in while there is space!*
*Enrollment ends March 15, 2023
Your clients should give you reviews like this after the first session...
Somato-Limbic Integrative Processing™ (SLIP™)

What is it and why?
The standard approach to "mental health" has left people feeling stigmatized, stuck, and frustrated. Talk therapy (CBT, mindfulness, psychotherapy), EMDR, and traditional psych medications are unable to process the deep emotional wounds that cause dissociation and emotional isolation.

Using scientifically validated methods and our patent pending technique, SLIP™ consistently and dramatically helps heal previously stuck deeply rooted emotional wounds, core belief wounds, and traumatic experiences in a way that is truly transformative.



SLIP™ practitioners enjoy greater job satisfaction while being better compensated when using these transformational methods.
GET BETTER RESULTS
Learn Patent Pending Psychedelic Therapy Techniques
L
earn the history and culture of psychedlics
The historical perspective helps delineate the cultural significance of psychedlics throughout time around the world.
Tap into your therapeutic peak performance
This is the only course that focuses not only on teaching you skills, but on preparing you to have a resilient nervous system for your clients to mirror
Learn somatic processing techniques
The body is the ideal vehicle for releasing the intense unresolved charge assosciated with threats and highly stressful experiences
Benefit from patent pending protocols
Learn to practice in novel ways that increase your efficacy as a clinician as well as your clients' results
Improve vagal nerve tone
Learn how the vagus nerve responds to sympathetic and parasympathetic balancing, carries signals from the gut to the brain, and modulates fear and anxiety
Reduce countertransference
The unique educational approach allows for personal growth and emotional resilience that decreases countertransference
Learn how to accurately track clients
Recalibrate your inner compass as you learn to track clients during sessions by understanding how the nervous system works from a functional perspective
Learn how cannabis, ketamine and CBD impact therapy
Learn how these medicines impact healing to safely and effectively help clients resolve years of emotional trauma and dysregulation
L
earn novel ketamine protocols
Understand physician prescribed ketamine protocols and how and when ketamine is used to improve results of therapy
Join a community of practitioners
Refer clients to other therapists who have unique skills your client may benefit from, and recieve practice coverage when you need it
Collaborate with the prescribing MD
A team approach gets the best results. Our platform supports easy collaboration and care planning for your clients.
Recieve ongoing practice support
Access turn key practice management solutions and benefit from ongoing education and clinical support while licensed
Earn more while building a transformative practice
SLIP™ Flow Therapy Institute
Designed to help you excell.
160 hour training

Personal private sessions w/instructor: 6 hours

Mentored practice sessions:

18 hours

Practice sessions receiving:

18 hours

Skill: Virtual Set & Setting

Skill: Somatic Processing

Skill: Interactive Integraiton

Skill: Limbic Tracking

Skill: Tracking Emotions Through Somatic Expression

Skill: Breathwork

Skill: Patent Pending Emotional Balancing Sequences

Skill: Patent Pending Therapeutic Container Technique

Skill: Harm Reduction

Interactive Experiential Online Training

Proprietary ketamine and cannabis protocols

Reseach opportunities

Provider Listing

Practice Management & Billing Support

Post graduate continuing education

Practitioner community for cross referals and practice coverage

Prescriber Collaboration for Continuity of Care

Affordable Sessions
Other Cannabis & Ketamine Assisted Therapy Schools
High drop out rate.
< 100 hour training

Personal private sessions w/instructor: 0

Mentored practice sessions: 1 hour

Practice sessions receiving: 12 hours

Skill: Somatic Processing

Skill: Psychedelic Interactive Facilitation

Mastery of basic skill requires taking multiple courses
Other Psychedelic Therapy Schools
Reseach only.
100-150 hours


Personal private sessions w/instructor: 0

Mentored practice sessions: 1 hour

Practice sessions receiving: 0 hours

Skill: Set & Setting


Skill: Supportive Processing

Skill: 2 Therapist Facilitation


Credentialing for MDMA 6 hour sessions


Requires a physician to be present

Multiple courses for credentialing
264+ hours

personal private sessions w/instructor: 0

hours

Mentored practice sessions: 0 hour

Practice sessions receiving: 0 hours

Skill: Set & Setting

Skill: Harm Reduction

Skill: Group sittter sessions

Skill: Breathwork

Skill: Psychedelic Facilitation

Skill: Integration
No other course builds their educational foundation around
your
emotional wellbeing.
Interactive Online Instruction
Student Practice Sessions
Private Personal Sessions
To facilitate deep healing with your clients, you need first hand experience of how to get past emotional blocks.
exceptional material presented in an engaging format
Unforgettable learning experiences!
Re-imagine Online Learning
Easy to Follow
Instructional videos are divided into sections to offer you an easy and lightning-fast navigation.
Transcripts
We boost your understanding with interactive video transcripts
Interactive
Our online content is interactive and designed to guarantee your experience is insightful and unforgettable.
Various learning activities
We offer creative learning activities. Video, live group learning activities, mentoring, reading/writing, interactive quizzes, proficiency exams and a lot more.
Flexible and easy to use

Individual and group projects. Easy messaging of instructors and classmates. Supportive learning community environment.
Reading with note taking
Multiple ways of adding notes and highlights. Makes finding key concepts easy.
Sophisticated testing engine
Innovative curriculum design
Improve your confidence with self-improvement quizzes, formal tests, and file assignments. Experiential opportunities to test your skills before you graduate.
Personal skill development
Core skills can be applied broadly, Private individual sessions with instructors help prepare you work with deeply emotional wounded clients without countertransference.
Digital certificates
Showcase your competencies at the end of your learning adventure.
boost your skills
Cannabis & Ketamine Assisted
SLIP™ Practitioner
Lead the wave of emotional wellness innovation in your community.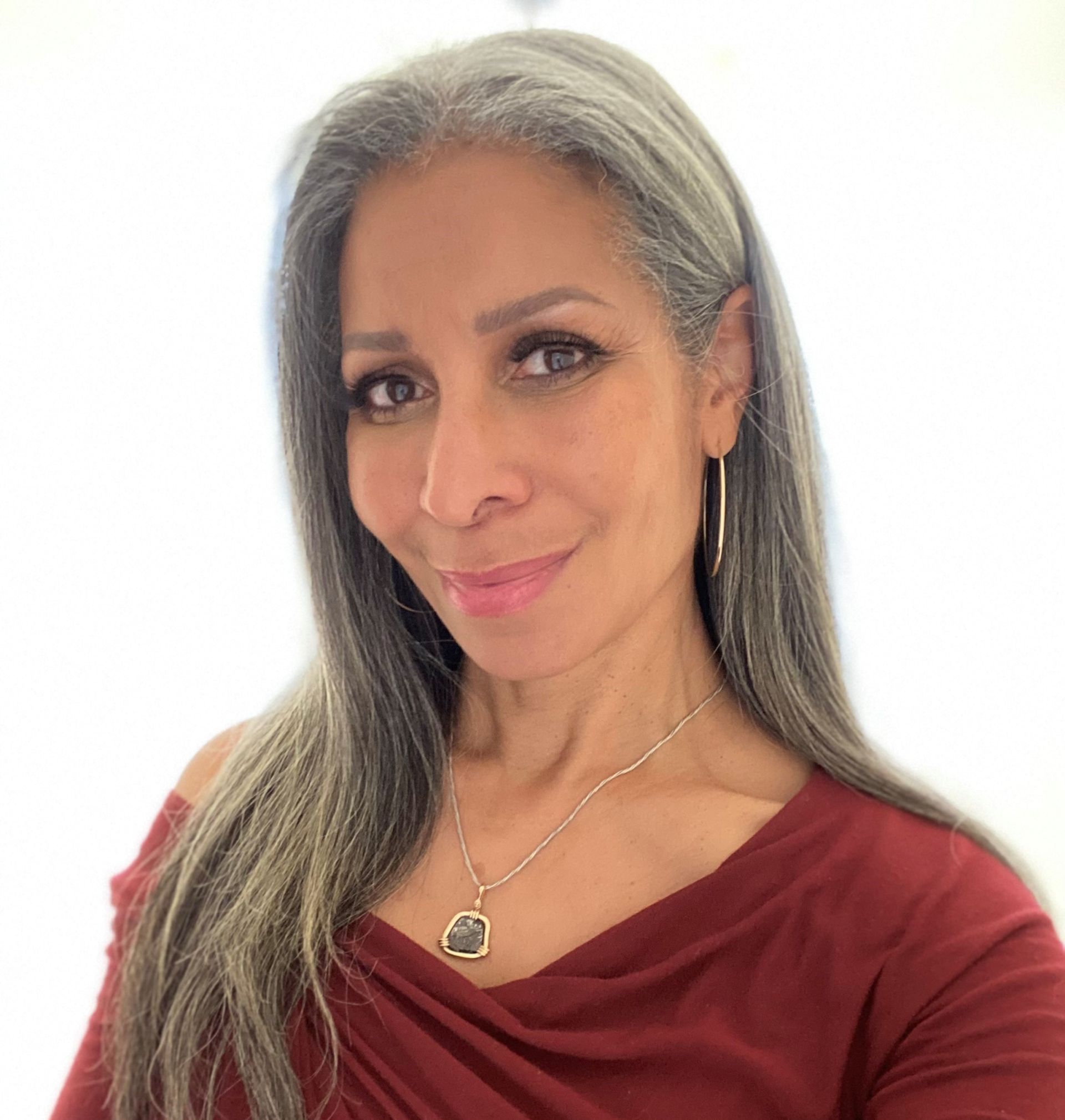 Mignon Walker MD
What I love the most about the work I do, is that I can appreciate how transformational the work is, and how much of a ripple affect it has on each person's lives (and the people in their sphere of connection). Its like opening the door of possibilities and reconnecting people with the self-confident, self-supportive, self-determined part of them that will enjoy the possibilities with new depth and appreciation.

Each person I have had the pleasure of working with has had such a unique nervous system, and it is incredible to watch them progress through their most unimaginable challenges and emotional blocks to find peace and happiness inside. Its beautiful to watch unfold. To gently hold space for someone who is so emotionally fragile as they increase their resilience and integrate their traumas, is the most satisfying work I have ever done. And that's saying a lot for me, because I haven't been as excited about work since I was training to be a surgeon years ago. And what blows my mind, is that this is so much more meaningful for me,

I see generational traumas heal, people becoming more present, loving parents, young people gaining confidence, clarity, and self compassion that will carry them far in life, and on a more enjoyable path. Every day I am proud of how much progress my clients make, and how fast. People share with me a lot of firsts: first time feeling happy-ever; feeling hopeful enough to start a family-for the first time; being able to gather as a family for dinner- and have peace for the first time in a long time; first time knowing what they want to do in life; and, the first time not having negative self talk. This what working in the healing arts should feel like.

My mission is to share this experience with as many practitioners as I can so that they can help as many people as they can. And I want to lift them up as they do so by helping them be more resilient and balanced in a supportive community with other practitioners who are passionate about this work. I believe this is how you can make a significant change on this planet, and I'm glad to be a part of it.

If you are interested in receiving a session or in training with me, please fill out the form. I read through all of the emails personally and will respond to you.

Let us know how we can help.
30% OFF!
Enrollment Application
Before you book a session, we need to know if SLIP™ is a good fit for your issues.
Created with